Transparent and purpose-driven
Paid Media
Expand your brand
It's time for something
different

.

Over the years we've seen a lot of money spent wastefully by media entities who dissociate themselves from the results. We think the era of vanity metrics is - or at least should be - over. Brand building is crucial, but it needs to mean something more than impressions and clicks. Whether top of funnel or bottom, we need to focus where there's legitimate potential for relevant intent from a qualified audience. Otherwise, we're just spending a lot of money to make a lot of noise. It may look and feel exciting, but what should matter is whether or not it's actually helping.
Intent-driven targeting
What good's an
impression

or a

click

?

The only way to answer that question is to push a little harder to understand the intent of the person (assuming it's not a bot) who's at the other end of it. It's pretty easy to generate impressions and clicks. It's harder to generate them from qualified targets who are going to be motivated and excited enough to take a 'next step'. If your focus is longer-tail nurture, then you need to make sure you are offering relevant content. If your focus is a short-tail Offer, then that offer had better be compelling – and you'd better have great targeting. It might be an odd thing to say here, but we've seen consistently better ROI on longer-term integrated organic content plays. That said, if executed well, paid media can be an effective contributor to your strategy, and a good way to generate extra noise around special initiatives to provide extra momentum.
Research
Through industry analysis, surveys, competitive reviews, and analysis of your existing data, we'll make sure that your campaign is robust and well-ideated.
Audience Segmentation
We'll define audiences that align with strategy to ensure that all your dollars are aimed at the right people.
Journey Mapping
We'll align promoted messages and 'next step' content to our target audience needs and wants based on demonstrated intent signals.
Media Planning
We'll plan everything, start to end, and will provide you with clear timelines and blocking charts for all elements.
Media Buying
We'll handle all required media buying for your campaign, across all channels.
Media Partnerships
We'll explore partnership opportunities that will help you bring your brand and campaigns to life in new ways.
Integrated Reporting and Analysis
You'll get full visibility into all the metrics that matter, including - if you have a CRM - a view on individual response and experience.
Content
Our Titan Content team will manage content creation end-to-end to create the fuel for your campaigns.
Creative
Our Titan Creative team will ideate strategic themes and concepts to bring your campaign to life in a brand compliant way.
ABM
Interested in
Account Based Marketing

?

Depending on your situation and goals, ABM can make a lot of sense. After all, in reality, the buyer journey is not linear – and multiple buyers are often involved in buying decisions. Targeting at an account level can help you gain more value out of your spend be niching into specific people and roles in target accounts - and appearing where they are spending time. Our ABM approach involves leveraging paid platforms like 6Sense and Brandgen.io. And – if you have a marketing automation platform like HubSpot – you can sync your ABM platform data so that you can understand attribution touchpoints at a contact level.
Paid Search
We are constantly updating to review and optimize for targeting and messaging. Just say no to set-it-and-forget-it and hoping for the best.
Programmatic
By leveraging first-party data and targeted creative, we can get your campaign rolling in a wide variety of media channels.
Account-Based Marketing
Target multiple buyers at specific organizations with customized messaging that specifically applies to them. Appear ubiquitous at scale by focusing your efforts on multiple stakeholders at strategic high-value accounts.
Paid Social
We fully manage paid campaigns on the social platforms where relevant audiences are spending time, and ensure we are getting the most value out of the spend.
Review and Directory Sites
Customers frequently research and self-educate. We'll identify relevant watering holes and make sure that they are seeing you when your solution aligns with their challenges.
Out of Home
Yes, there's still an important place for out-of-home. We can bring your campaign to life anywhere your audience is, and we'll help you gain the most value out of your out-of-home spend.
TV
If it makes sense to leverage TV for your campaign, we can execute either nationally, or in specific local markets. Our Titan Creative video team has deep experience in creating high-production value TV ads in a variety of styles that can deliver your messaging in new, memorable ways.
Radio
Depending on what you are offering, it might make sense to be on radio. We will find the right channels in the right markets to help you find your audiences.
Podcasts
Podcasts are generating larger and larger audiences, and they can be a great way of connecting with the people who may benefit from your service. Titan can ideate, write, record and produce your audio ads and get you on select podcasts. We could even be injecting your ads dynamically into some of your favourite podcasts.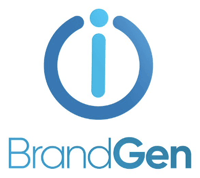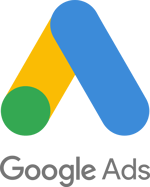 How will we understand impact?
We'll create a shared reporting dashboard with specific KPIs to analyze what's working best Mom and YoY, and to provide optimization suggestions.
We like to keep things transparent. We're not interested in selling tons of media services. We're interested in doing something that will actually work for you. And if we see that it's working, great! We'll recommend other ways to generate traction.
For areas that aren't showing traction, we'll recommend pivots to ensure that we're always exploring ways to maximize impact.
We are not fans of 'set it and forget it'.
And - if you are on a CRM like HubSpot - we can go so far as to review on an individual level, and with total clarity, how a person interacted with your ads to come towards you and take an action.
Want to explore how we could help you?