Bring your brand to life
Creative
From ideation, through production
Bring
energy

and

consistency

to your brand .

We're all about defining, protecting and reinforcing brand while exploring opportunities to bring content and messaging to life in new ways – to ensure that you maximize impact.
Your design studio
Ideate
fearlessly

.

Our team of senior creatives and art directors will bring their experience to bear on everything they touch for your brand. Our focus is on bringing your message to life in brand-complaint way. Always looking for ways to surface what matters to the people you help in the messaging and design.
Your production studio
Keep things centralized, organized and
easy to manage

.

Our experienced production artists are well-versed in correct technical file setup, consistency in formatting and typesetting, file management, and version control. What does that mean for you? A well-curated ecosystem of assets that are yours to leverage. It also means we sweat the small stuff so that you don't have to.
Our video production team embeds at the strategic level to understand goals and objectives, and to ideate ways to bring messaging to life. We can shoot and edit in any production style. Our purpose is to surface what's interesting, what's unique, and what's human.

Here's a video we did for Tangerine bank: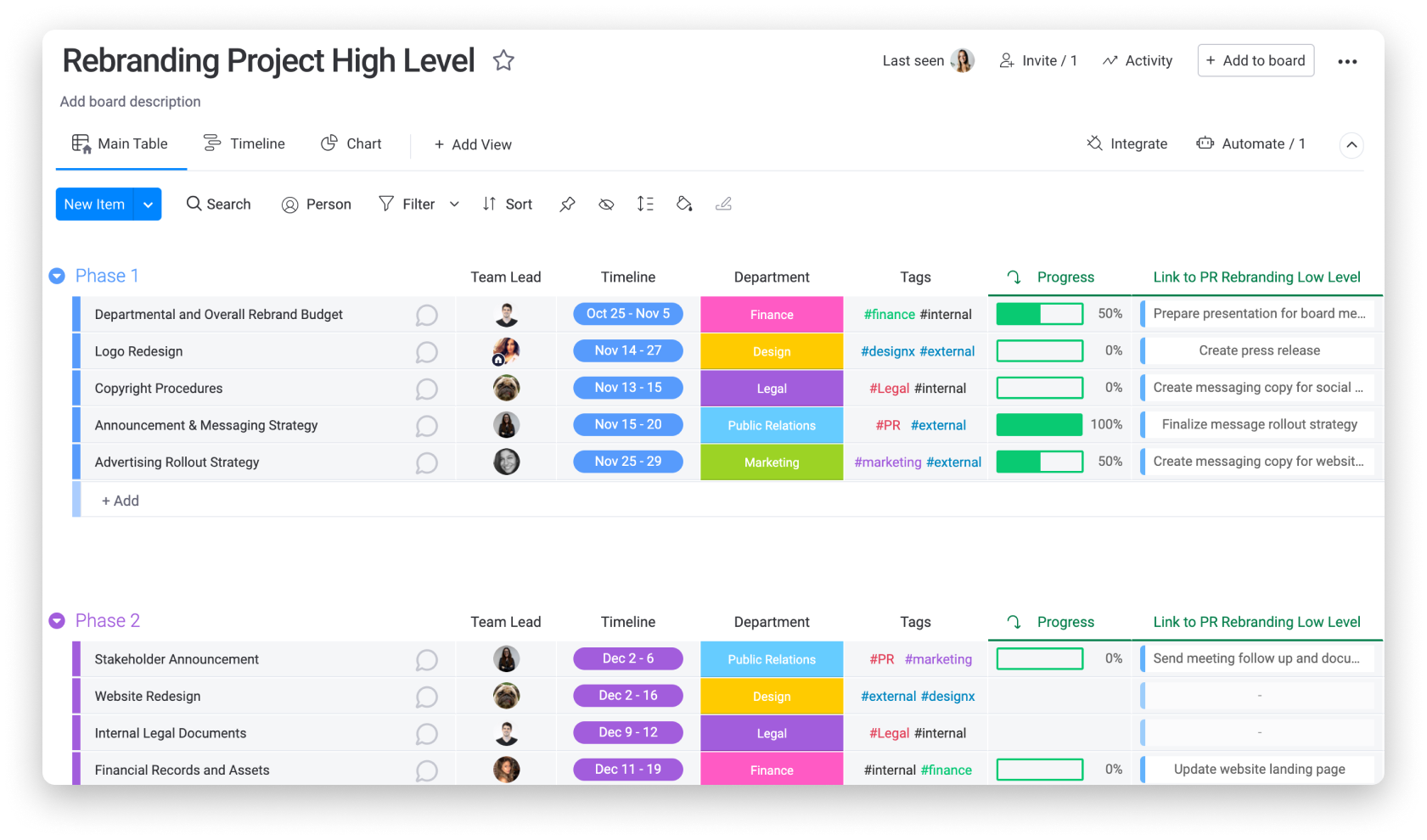 Keep track of what's on the go.
Tired of digging through email chains and following up with vendors to understand what's happening?
When you work with Titan ONE you get access to a centralized, shared Project Management board that shows you everything that's in play including, dates, next steps and status. We review this board with you on weekly meetings, and you (and anyone on your team you pick) can access it any time.
What technology do you use?
For design, we primarily use Adobe Creative Suite (InDesign, Photoshop, Illustrator, Acrobat Pro). We collaborate in Google docs. For video, we use Premiere Pro, After Effects, and Final Cut Pro. We share status and progress on every execution via a project management dashboard.
Files need to be set up differently for digital and print output. Our team has years of experience in pre-press process and will prevent you from having unpleasant surprises in print and swag outputs (CMYK, spot, bleed vs non-bleed, set up of print flats). We'll ensure that all digital outputs are to spec for the intended medium (colour, resolution, format, pixel dimensions, variants), so that you have nothing to worry about. We can create a variety of digital formats including customizable PDFs, interactive PDFs, presentation with animation functions).
More importantly than the technology, our team has years of 'design thinking' experience, having worked with many large brands to ideate, manage, and execute tightly integrated campaigns and collateral families for various uses.
What's it like working with you?
Fun, we've been told!
Work is always better when you know you're doing the right things to drive a result, and when you're working with true purpose - with great people internally and externally.
It might sound unusual, but we're not interested in selling an ever-increasing amount of services. We're interested in doing great work for people with whom it feels good to work with.
We're not owned by a holding company, so you're not going to be dealing with constant, incentivized upsell so that your agency can hit its targets. In spite of that (or perhaps because of it?) we have been growing – but we are selective and protective around who we work with both internally and externally.
How big is your team?
We have a core and extended team of 14 people, including creative directors, designers and production artists who are well-versed in the ins and outs of brand thinking, ideation, and professional file management, including set-up for digital and print execution.
We curate and manage all of your creative with careful version control to avoid crossed wires with future updates. You always have open access to whatever files you need when we create things for you.
How do you ensure consistency and quality of output?
Our strategic account leads are deeply involved in ensuring that the work we send back meets Titan ONE standards. That means:
Ensuring brand consistency
Ensuring consistency in formatting within executions and across collateral families
Reviewing to ensure that the intent of the piece is properly reflected in the output (weighting of key messaging in design for digestibility)
Looking for opportunities that may exist to find new or more effective ways to bring energy and purpose into the output
Want to explore how we could help you?