Unified & Integrated
Strategic Content
From reactive, to proactive
Get content that will serve both
brand building

and

discoverability

.

Speak confidently to a defined audience with a consistent brand voice. Meet them where they are in their journey, and offer touchpoints that will keep you top of mind and encourage next steps.
Tame the firehose.
Think
integrated

.

There's so much content out there — and it can be overwhelming. (Your inbox and LinkedIn feed likely agree.) Much of it is created reactively to address short-term needs.

Instead, connect with your audience through personalized, genuinely interesting, relevant content that surfaces the human dimension. One layer deeper, created with the individual in mind — and critically, as part of a defined wider messaging strategy that can be measured.
Analysis and Measurement
Get a
framework

for measuring success.

Along the way, various ideas, messaging and tactics may feel right – but without a standardized and consolidated approach to measurement, there's no way to understand if they are actually getting you where you need to go. Don't buy any fuel before you're confident in the vehicle, and the destination.
Content devolves when it becomes fragmented and reactive. Working with too many writers who are not involved in campaign strategy, and who don't have the full picture of brand voice, vision and goals. Our job is to make sure that we're producing content that is genuinely relevant to your audience, aligned with your larger goals, and part of a defined and shared messaging framework that can be measured.
Ideation
Titan will ideate themes and topics that are driven by audience understanding (SMEs, solution positioning, competitor messaging) as well as a tactical evaluation of discoverability.
Writing
Titan's team of senior, vetted writers have deep industry expertise and are fully briefed on brand voice, campaign strategy and audience profiles. Your dedicated Account Lead ensures that your content is hitting the mark.
Publishing
If needed, our team can even handle publishing. Provide us with access to your CRM and we'll take care of the test, following the shared content calandar.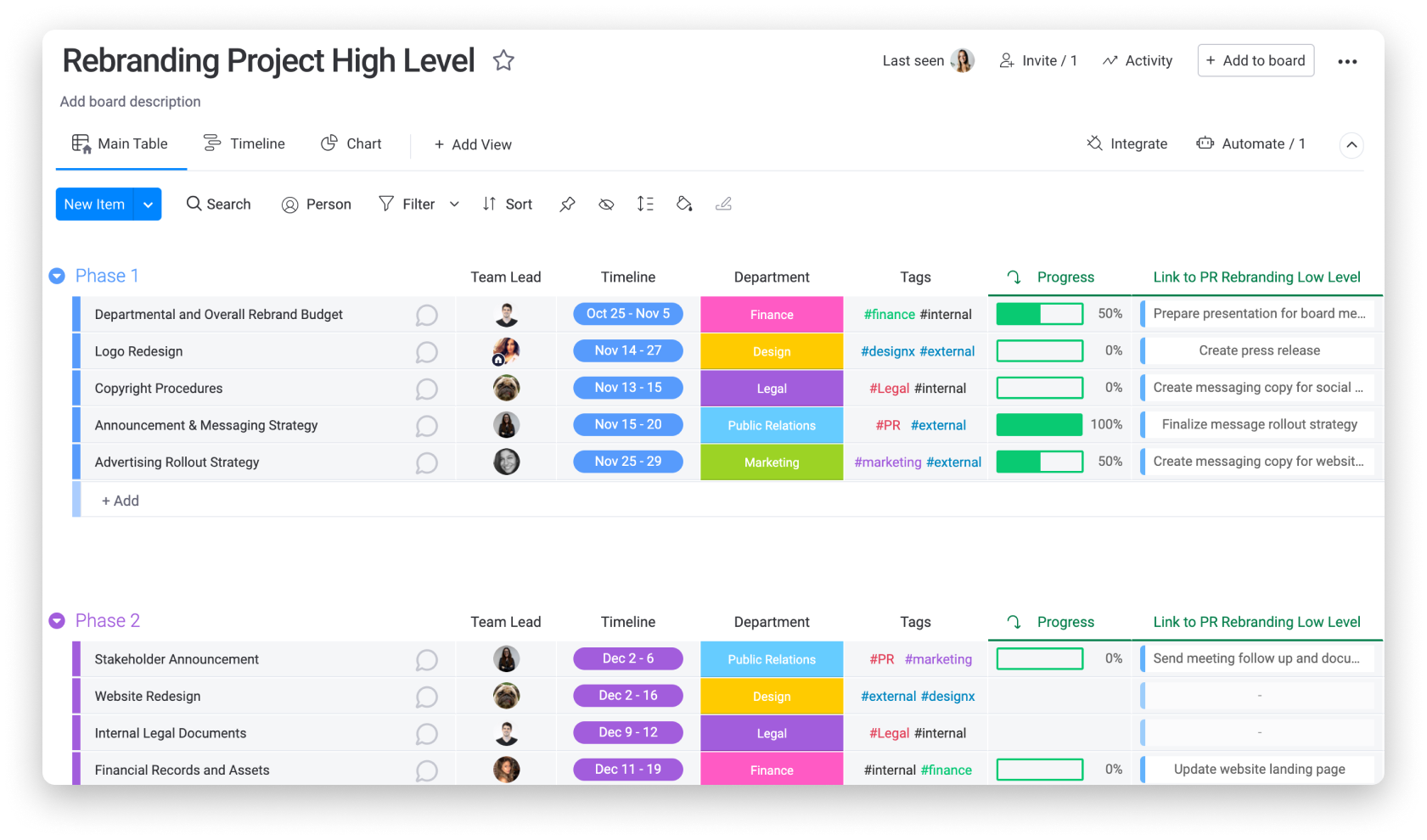 Let's get you out of the weeds.
Tired of digging through email chains and following up with vendors to understand what's happening?
When you work with Titan ONE you get access to a centralized, shared Project Management board that shows you everything that's in play including, dates, next steps and status. We review this board with you on weekly meetings, and you (and anyone on your team you pick) can access it any time.
Discoverability Power-up.
With ongoing research, analysis and reporting you can amplify your content's reach and rank higher than your competitors through strategic keyword targeting, on-site optimization. and back-linking from sites with high domain authority.
Traditional SEO tends to be - let's face it - a little bit junky. We're not fans. Our approach is to ensure that brand and messaging strategy reigns supreme, while tapping into any and every opportunity to build topic authority and increase discoverability. We back that up with transparent data reporting.
Strategic SEO
Gain more value from your content by improving disscoverability.
What options do I have for my content packages?
While we can do one-off and quarterly package projects, working together on a rolling monthly basis allows us to collaborate with your team on a deeper strategic level, which we can tie to performance reporting that takes the wider picture into account.
What types of content do you create?
We create anything that will provide value to your intended audience to help build your brand and nurture them towards taking a 'next step'.
This includes everything from blog articles, ebooks, white papers, case studies, web copy, landing pages, thought leadership, social copy all the way to podcasts, radio, TV and video.
How do you measure success?
From a digital perspective, we look at things like organic discoverability, time on page, and bounce rate.
More importantly, we like to look at the role content is playing in nurturing prospects. If you are on a Marketing Automation Platform (such as HubSpot) then we can look at attribution reporting.
Lastly, if we are doing full closed-loop attribution reporting, we look at how those content touchpoints are influencing net new qualified contacts, and the associated MQLs, SQLs, and closed-won business.
How do you ideate themes and topics?
This all starts with the strategy. We speak to executive leadership, salespeople, marketing strategists, service team members and customers to surface where the conversation is headed, and how it aligns to messaging strategy.
We align your target audience with your strategic business goals to create a messaging framework that we build into as we progress.
The content that we create can and should be leveraged by sales teams as part of an outbound process. The content sits nicely within a conversational sales approach because it's driven by solving through helping, and empathizing with the needs of the people we're connecting with.
Your key themes and topics will be viewable in your shared content calendar which we'll manage for you.
What's it like working with you?
Fun, we've been told!
Work is always better when you know you're doing the right things to drive a result, and when you're working with true purpose - with great people internally and externally.
It might sound unusual, but we're not interested in selling an ever-increasing amount of services. We're interested in doing great work for people with whom it feels good to work with.
We're not owned by a holding company, so you're not going to be dealing with constant, incentivized upsell so that your agency can hit its targets. In spite of that (or perhaps because of it?) we have been growing – but we are selective and protective around who we work with both internally and externally.
Want to explore how we could help you?